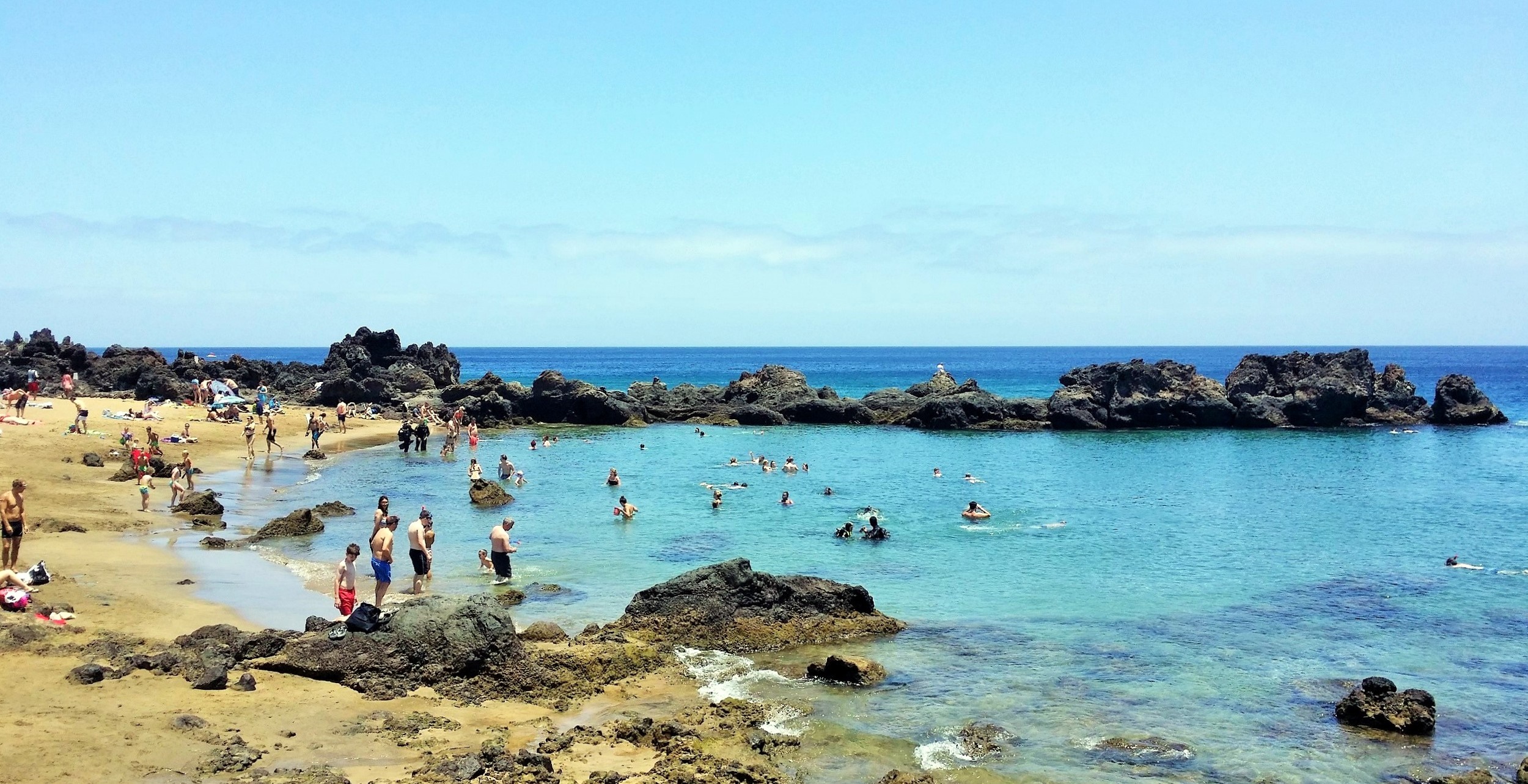 Crowd factor – high, touristic.

Beauty factor – very nice

Sheltered from Winds

Surf factor – None

Rips – None

Local facilities – One bar on the quay and some vendors with carts.

Access – Parking on road behind beach, can be busy.
Playa Chica, Puerto del Carmen
Playa Chica is a busy cosy little beach with amazing snorkelling.
This is the most Southerly beach in Puerto del Carmen. You have to navigate some smaller back road to get there and parking can be tricky but its well worth the effort.
This little beach has some of the most amazing snorkelling anywhere. From the surface it looks like a normal rocky cove. Once you put your head under the water it comes alive with colour and beauty. Try bringing some bread and throwing it into the water, fish appear from now where to eat.
On either side of the beach are rocky arms leading out to sea. To the right is a quay for boats, divers and excursions. There is also a nice restaurant on the quay side.
You can relax on the good quality sand or further back on the promenade with a sun bed.
The water is warm and safe and great fun for all the family.
Playa Chica, Puerto del Carmen