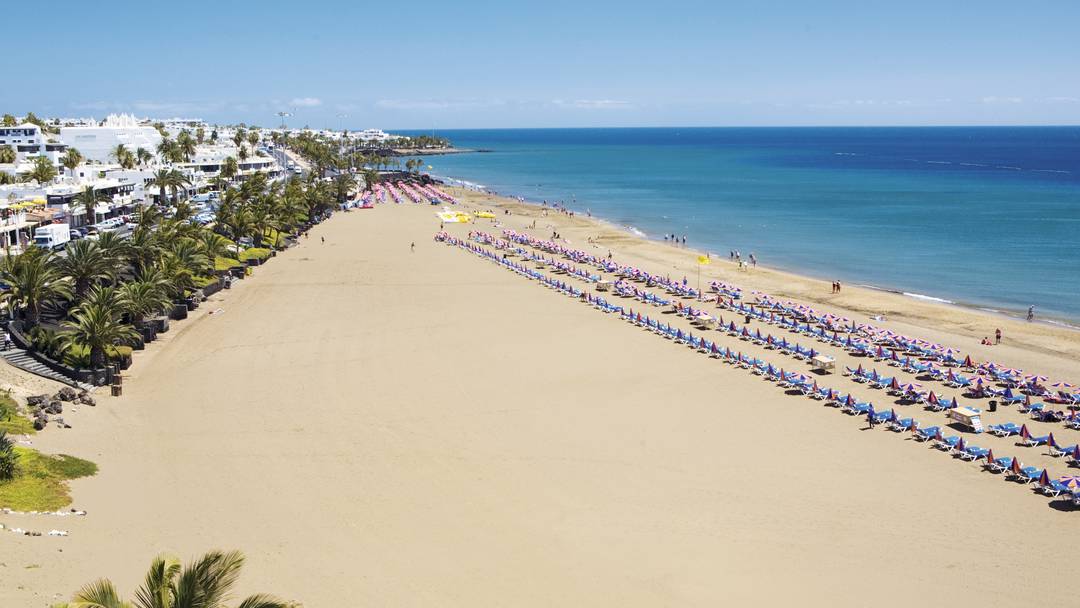 Crowd factor – hig, touristic.

Beauty factor – very nice

Sheltered from Winds

Surf factor – None

Rips – None

Local facilities – Large selection of great bars and restaurants with sea views.

Access – Parking on the main road and roads behind. Can be a little busy and may have to pay.
Playa Grande, Puerto del Carmen
Playa Grande is the main beach of Puerto del Carmen.
The most Northerly beach of Puerto del Carmen is Los Pocillos and Matagorda. Travelling south along the beach front road, known as the strip, you pass several other small beaches until arriving at this main beach.
Its a lovely long beach with great sand quality and dependable weather. There is good shelter on windy days and a warm sea temperature.
The water is nice and clear offering good snorkelling and swimming.
The beach offers loads of facilities. Plenty of sun beds are available.
You can rent out a number of water craft that are pedal powered.
In summer a really good fun off shore inflatable water park get installed. Payment to the guy on the beach ensures lots of fun after a short swim out.
There a almost never and dangerous currents of rips on this beach.
Being located in the centre of Puerto del Carmen ensures a huge selection of shops to get drinks and snacks for your day on the beach.
Playa Grande, Puerto del Carmen