Cliff to walk above Maguez - these are the amazing views on this walk.
Lanzarote Guide Map – Off the beaten Lanzarote track series
Walk above Maguez along the stunning cliff
This a cliff top walk  mainly on the same level.

See the map below for location, access and parking.

Take the main road that leaves Maguez in the direction of Ye. A few hundred yards up the hill is a small left turn. This will twist and turn to the top of the hill. At the top there is a weather station, park near there and follow the route shown.

This is great hidden gem. You can live on the island all your life and not know it.
Once you find the windy road to the top its one road all the way.

Once parked you can really just follow your nose. Use the cliff edge as the main guide and walk south to the view down to Famara then turn around and head North.

You can keep going as far as Guinate and beyond if you want.
There are just one or two tracks in this cliff edge region.

Enjoy some amazing views to La Graciosa and down the dizzying cliffs.
Bring some food and drink as its a great spot for a picnic.

Walk time is up to you. Just to the view to Famara and back is around 15 minutes. If you want to push on to Guinate and back walk time would be around one hour.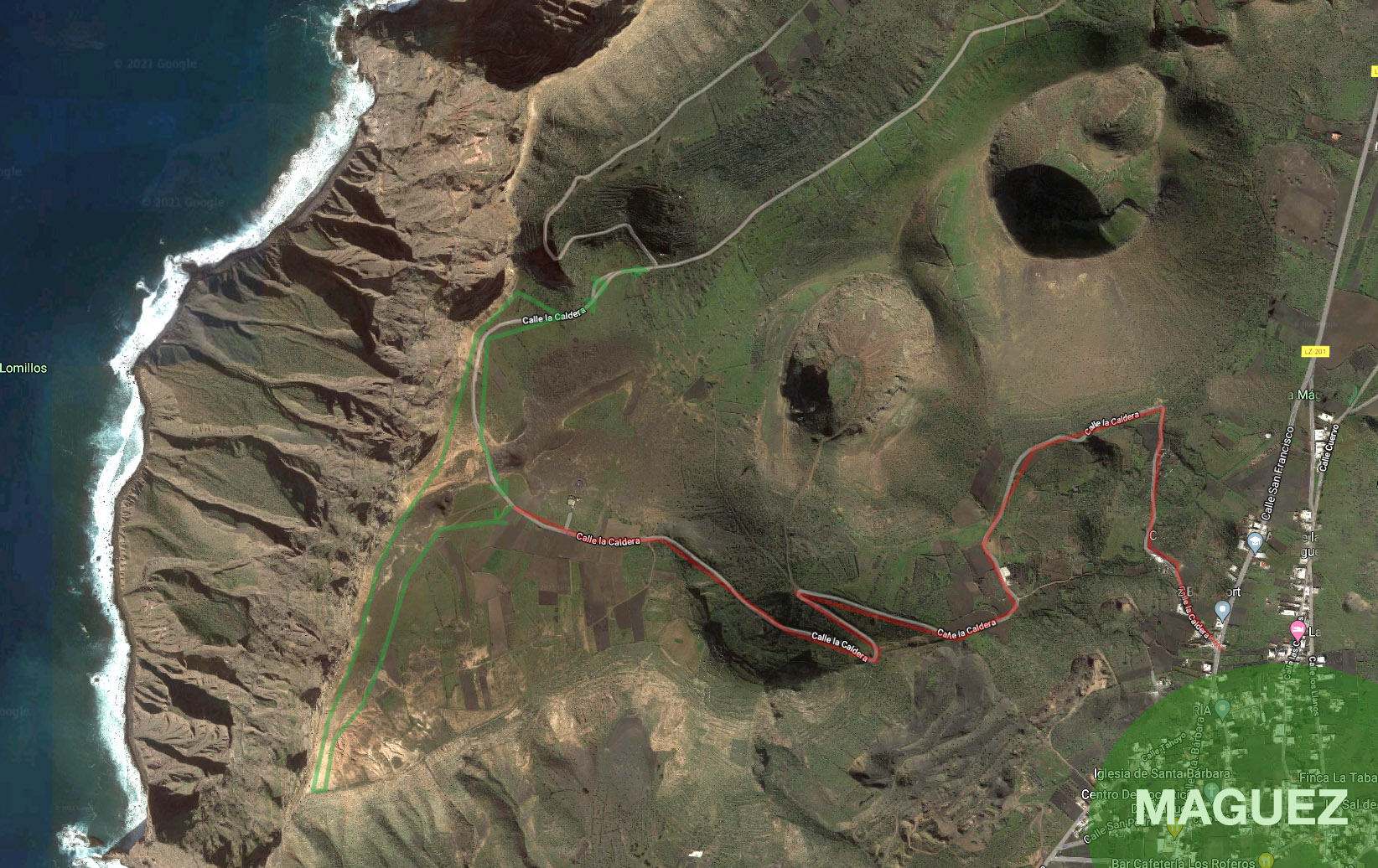 The map  below shows how to get to the start of the walk.
Head to Maguez just of of Haria. Take the road heading from Maguez to Ye. A few about 100 meters on the left take the road marked in red on the map.
Keep following the little road to the top until you see the weather station. Park there. The green line show the walk.